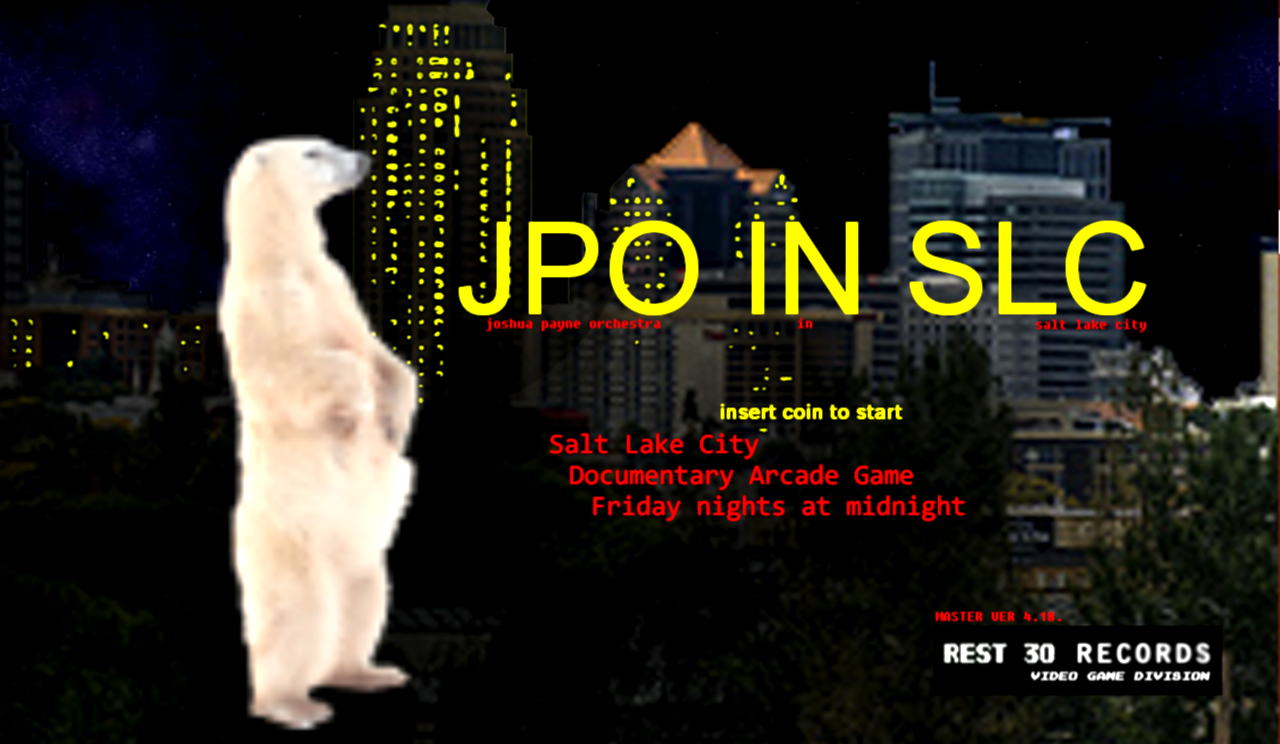 PRESS FROM ARCADE HEROES INDUSTRY BLOG AND GAME GRID ARCADE:
Arcade Heroes down near the bottom
Arcade Heroes Youtube
Game Grid Youtube footage near the end
PRESS FROM BIG SHINY ROBOT
Interview with Dagobot some insights into the game development
FULL PLAY-THROUGH FROM ALMOST-CURRENT VERSION OF THE GAME
Youtube
ABOUT THE ARCADE GAME
It's made in the Fine Art genre of "SHMUP", which means free moving, 2D, gravity-less/inertia-less movement on the X and Y planes, moving background, flying against the opposing force, staying alive for distance or high score, on a likely suicide mission.
This one documents the struggles of Joshua Payne (the polar bear) as he led his nine-piece orchestra in Salt Lake City, playing pop-up shows at midnight every Friday night in the summers between 2009 and 2013 roughly.
The game features recorded music of the Joshua Payne Orchestra, while the gameplay has Joshua dressed in a spirit-animal polar bear suit, and flying over and through some of the bands traditional concert locations, while off-screen band members throw football for powerups which include missiles, lightning, and the "Saxo" weapon. The narrative keeps track of notes played, as Joshua engages the "Dimensional Beast" that's tormenting him and the city, with a brief stop over at Memory Grove during the 1999 tornado that removed all the trees from the park, and finishing with a promise to finish the battle in Los Angeles, where Joshua now lives.
The cabinet's special features are proprietary controls (right hand flight stick with two fire buttons, straight shot and wide shot, and left hand bomb-dropper lever with button for close range roaring attacks), and a Fresnel lens that greatly magnifies the screen (to a little bit larger than the cabinet, actually) and provides a private playing experience.
After much debate about cabinet design and construction materials for new cabinets, it occurred to Rest 30 Records that one reason arcades have diminished is because every game we love is a consumer product, meant to be consumed and discarded.  So all Rest 30 Records: Video Game Division games are made using re-purposed arcade cabinets from classic games that have been thrown away.
While the layperson might see our cabs and say, "What is that scratched up piece of garbage?", we believe that the enlightened will say, "That is the reason I love arcades in the first place".
WHERE TO FIND THE GAME
You can find this game in Salt Lake City at the Game Grid Arcade in Valley Fair Mall, or touring around town with a study of this link, or soon at Quarters Arcade Bar.
THE MOST IMPRESSIVE THING ABOUT THE GAME
First, there were computers. Then there were games. Then there was… there was never a program that allowed lay-people to utilize computers to make games like JPO In SLC. End of story.
Until now. JPO In SLC was made entirely with the "Shoot 'Em Up Kit" by a UK company called Tall Studios led by John And Karen Reynolds. Click on the link to learn about them. They have been in uncharted territory with their program, attempting to unlock this medium for regular people for the last decade, and their work is available for purchase on Steam, unfinished, perpetually refined, and eventually planned to break the barrier between computers and non-coding artists completely. So please investigate that. JPO In SLC is cutting edge within their program, and their program is cutting edge within the history of computer art, so you wouldn't know it, but under the hood of this game is one of the the freshest things to ever happen. And we are forever grateful for their work in this field and their help with JPO In SLC. Also, the in-game art is 100% google collage, paying homage to arcade icons of the past as well as pop-culture gif art. So see how many you can recognize.
Here are some screen shots of the game: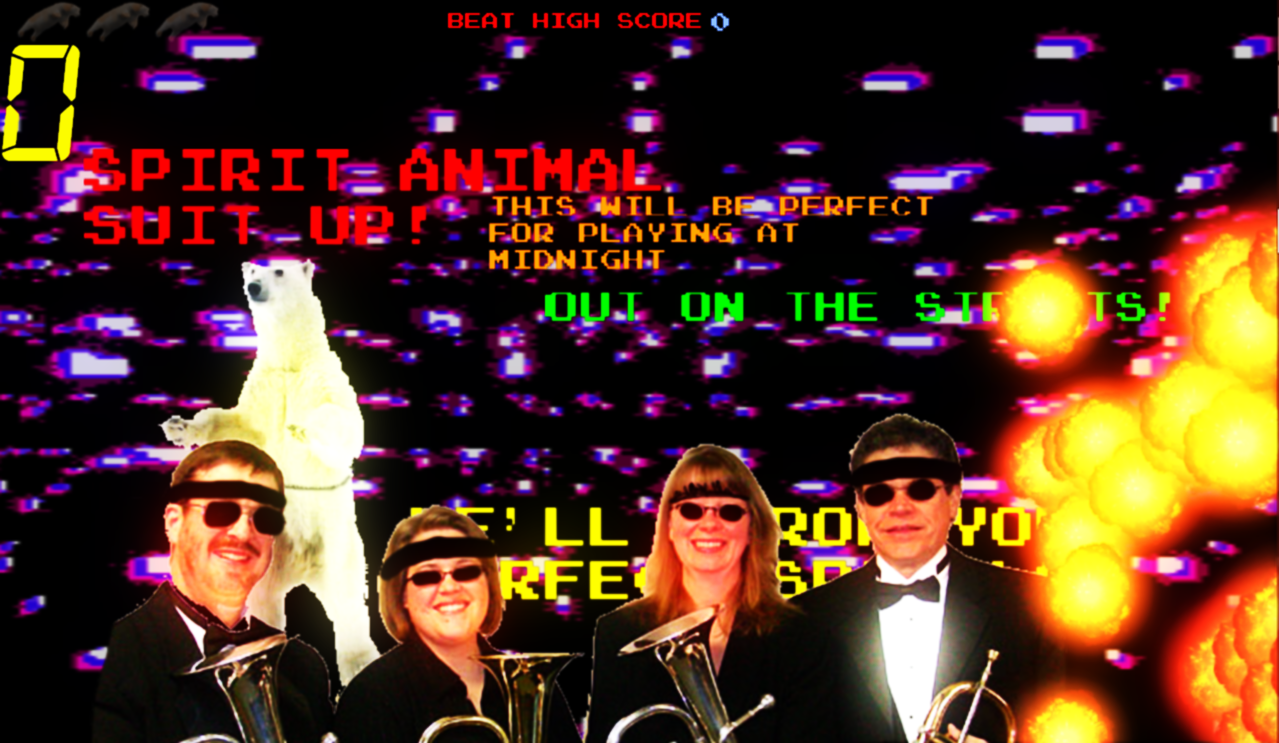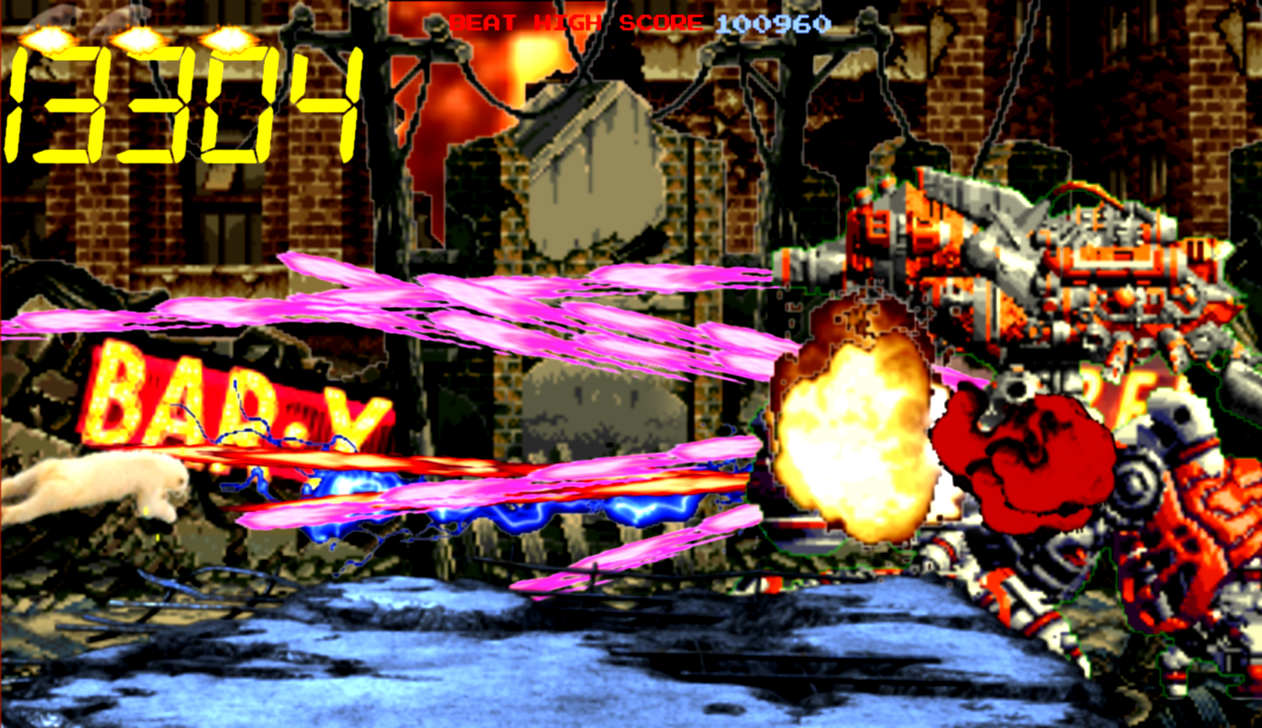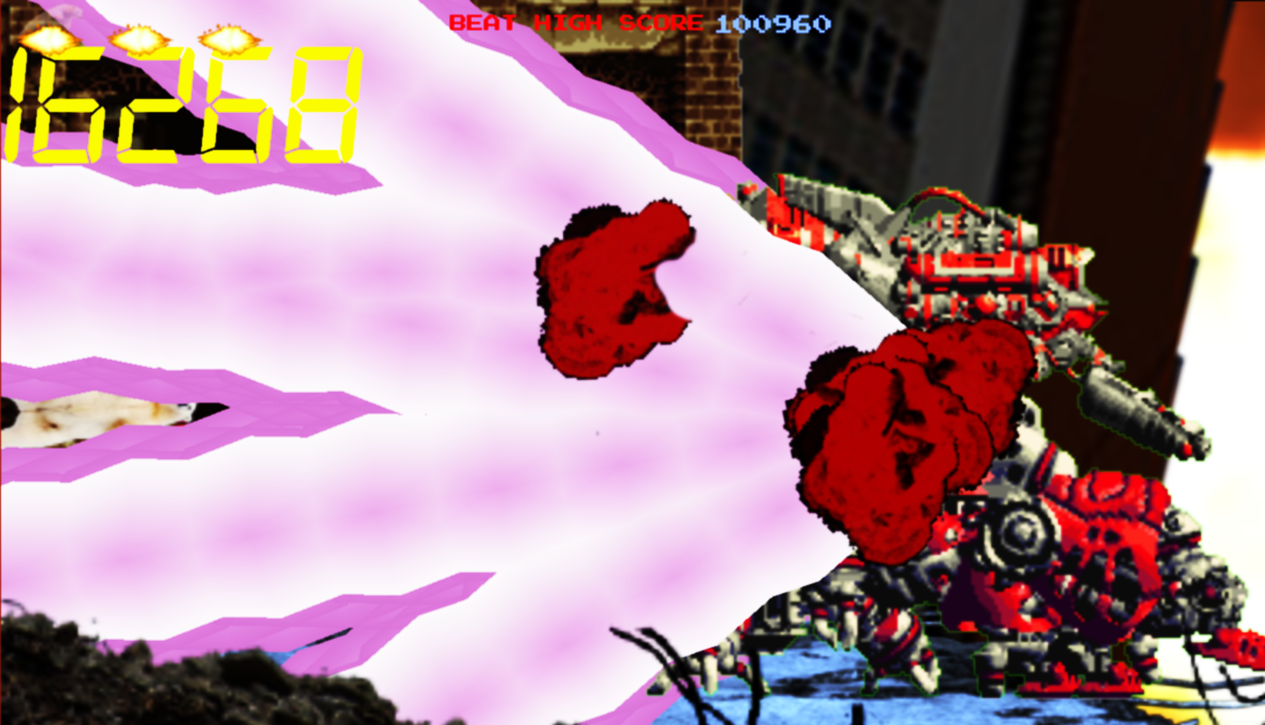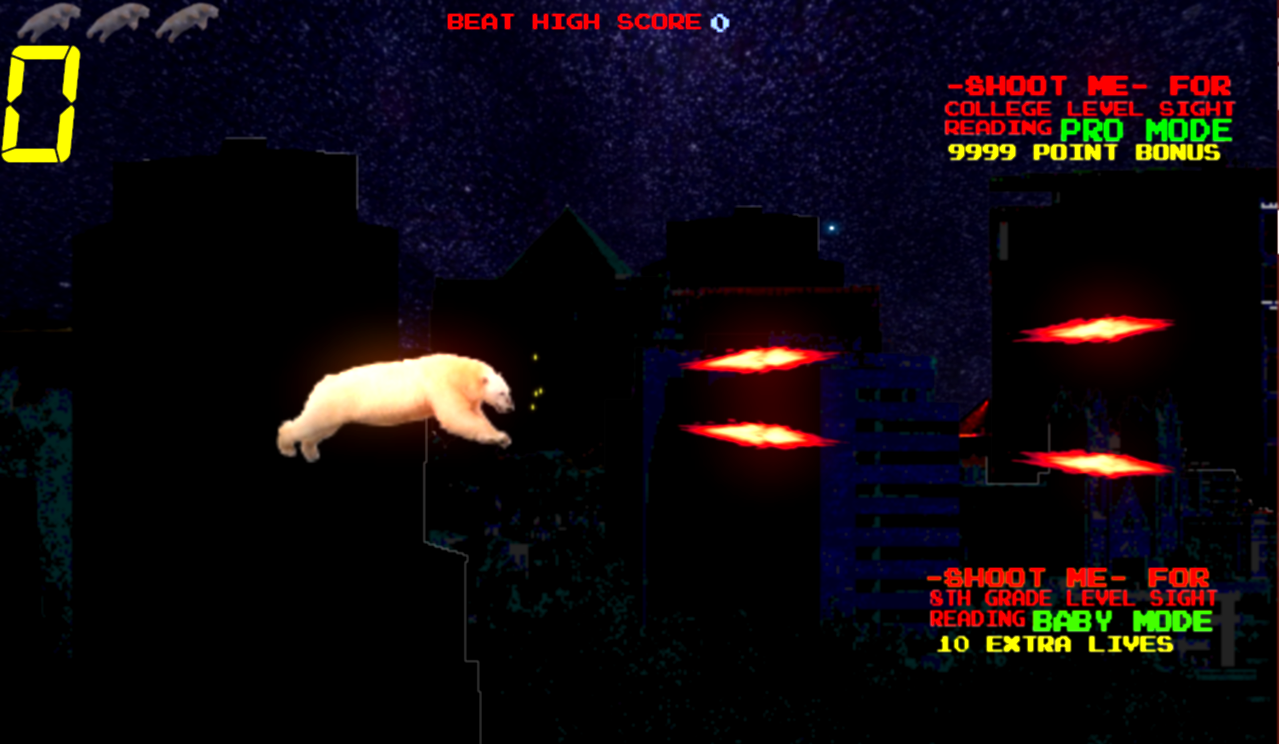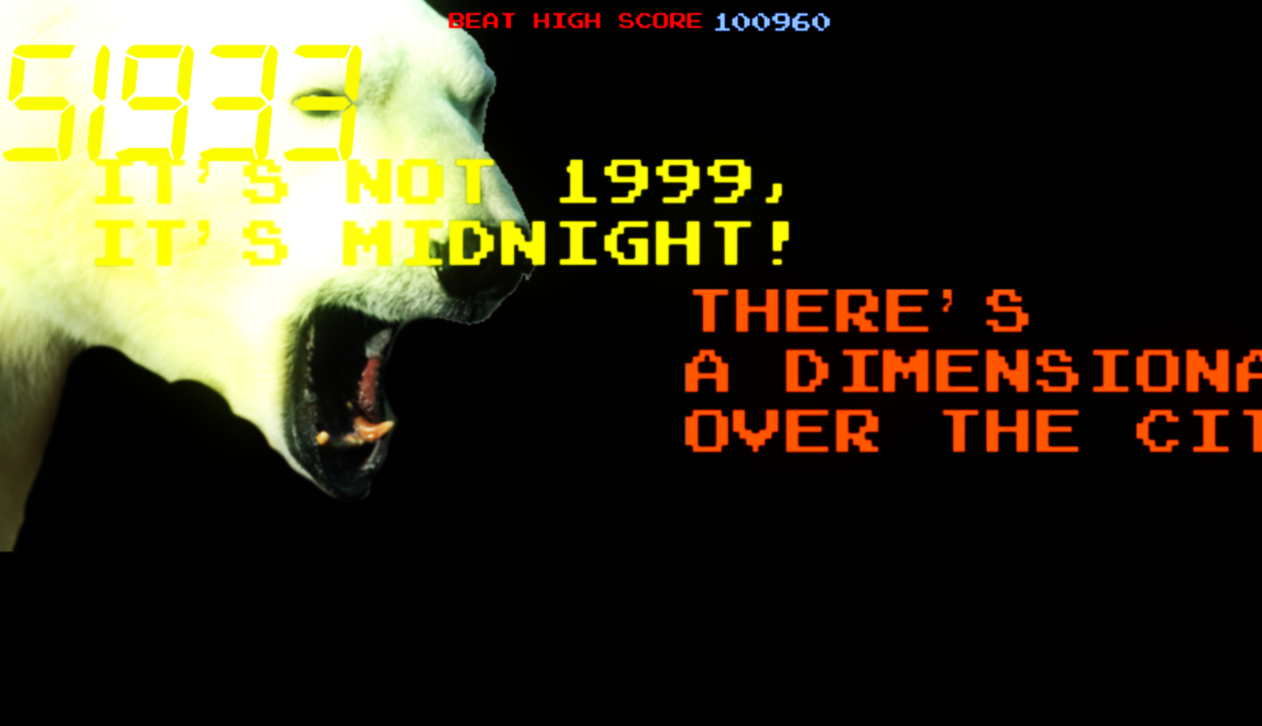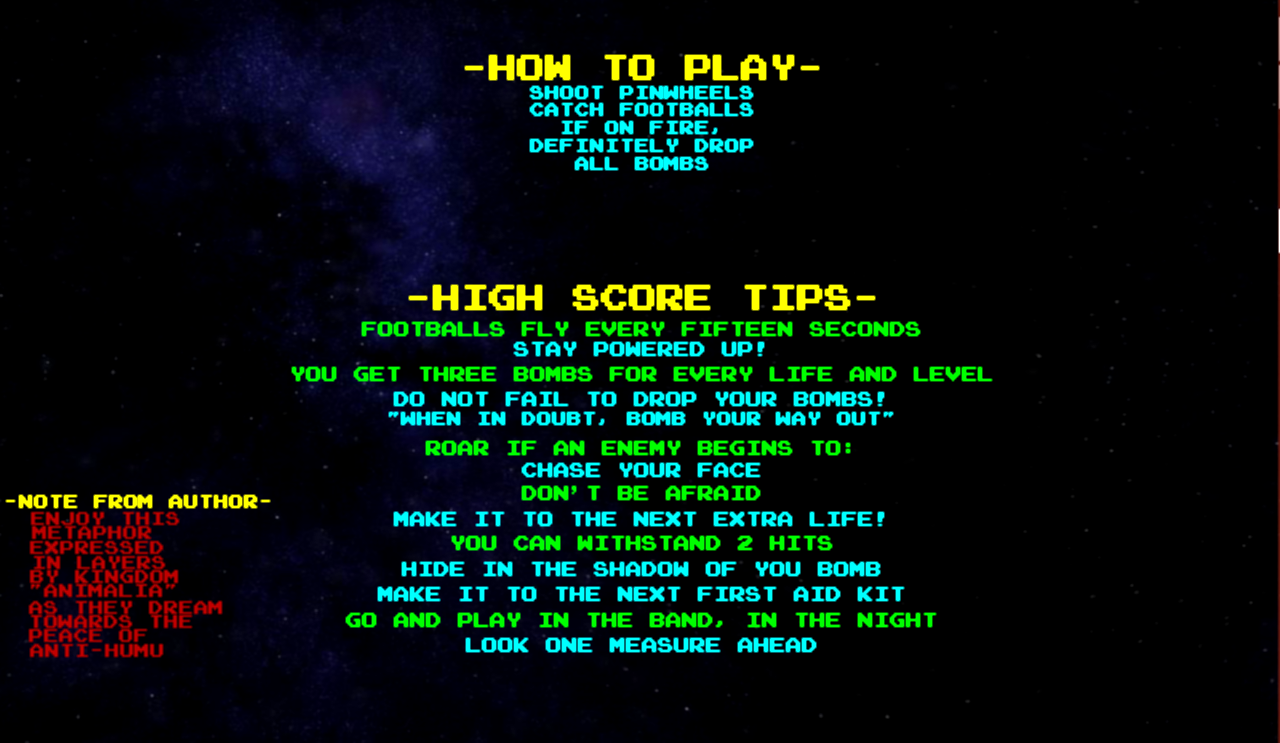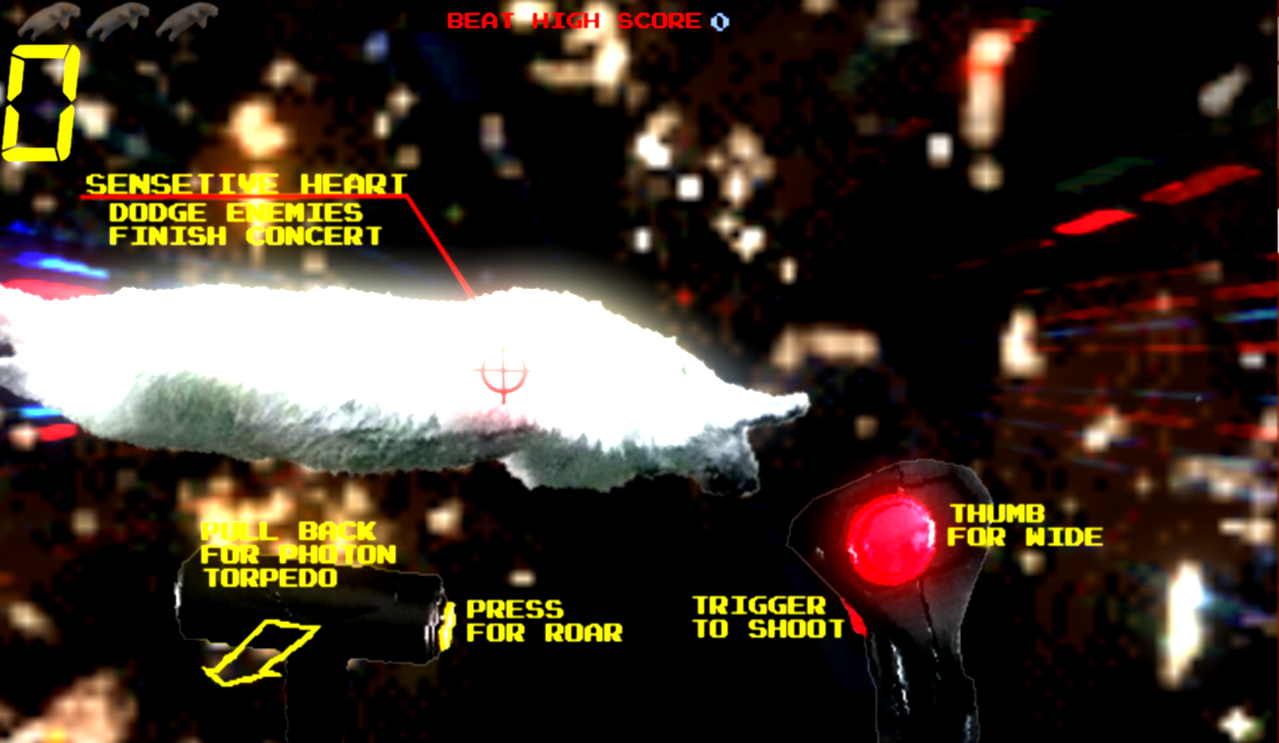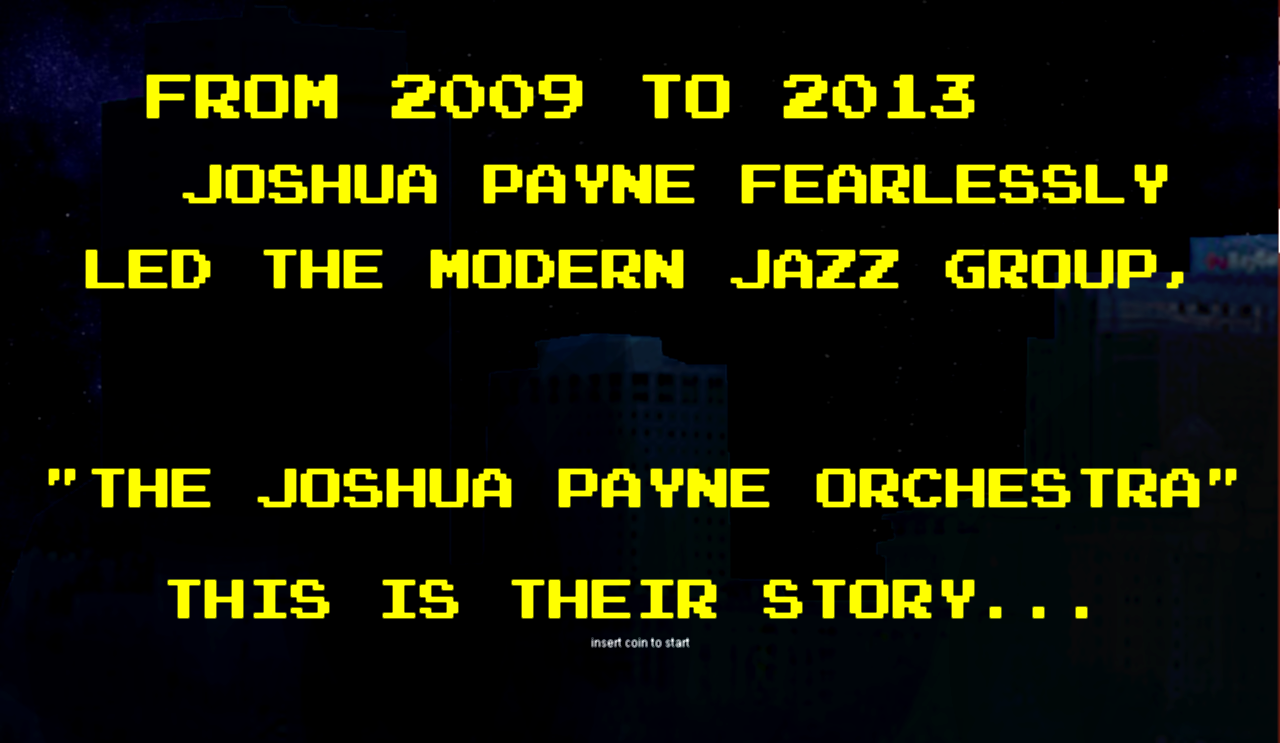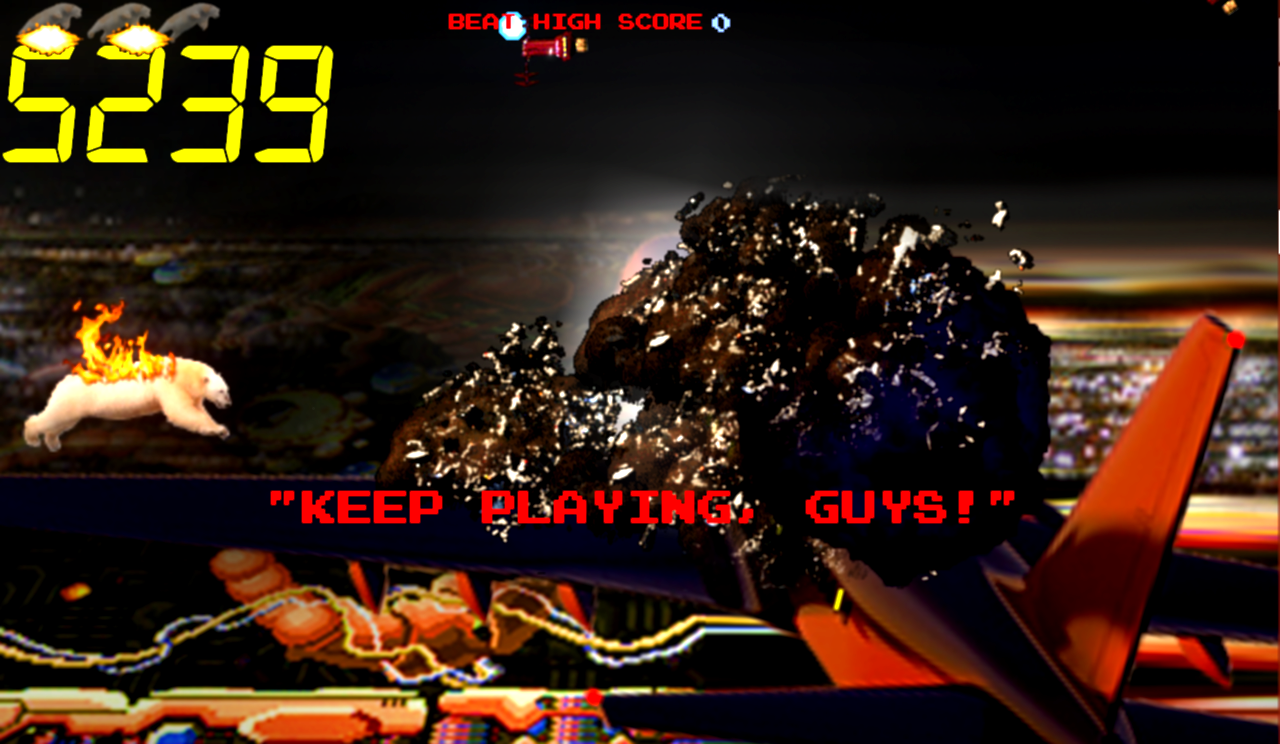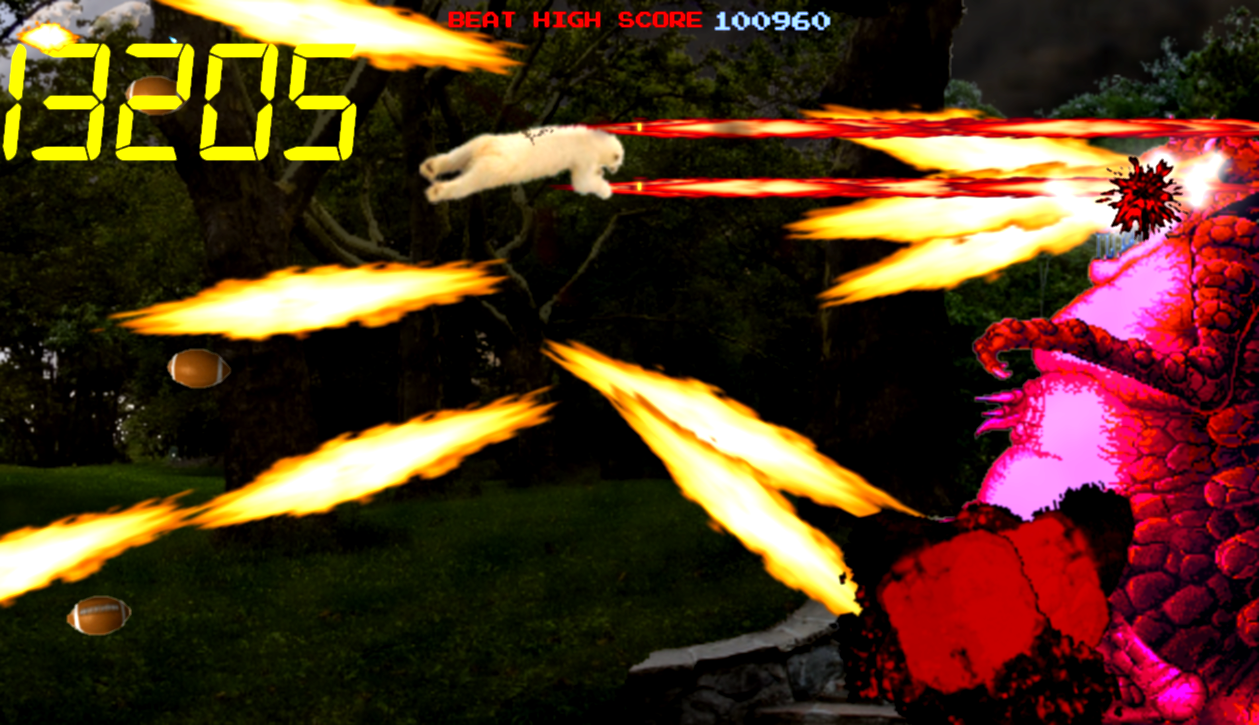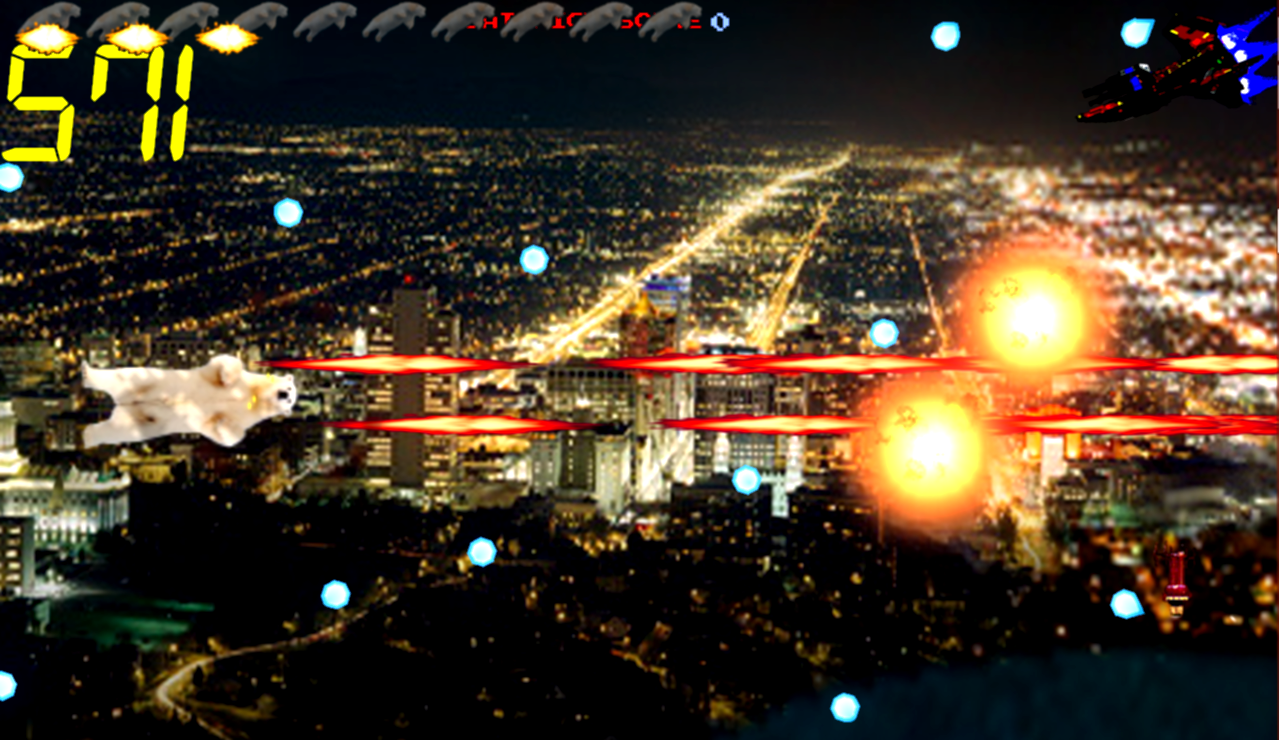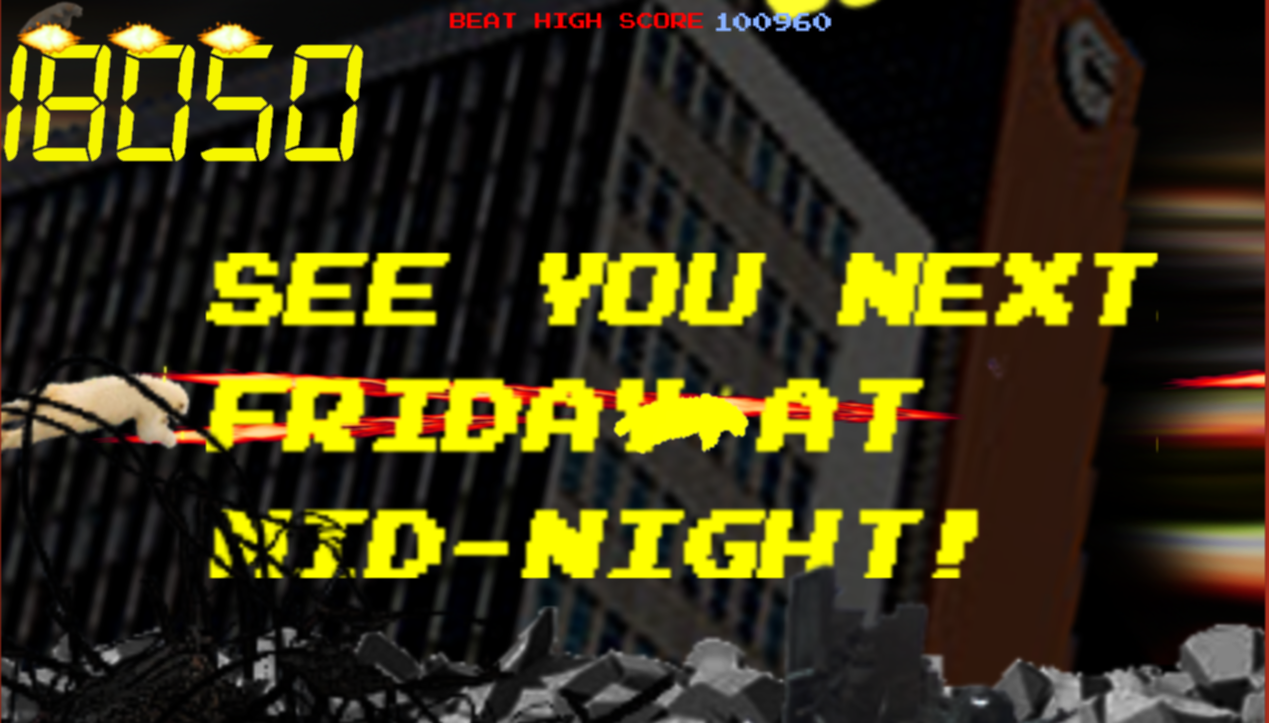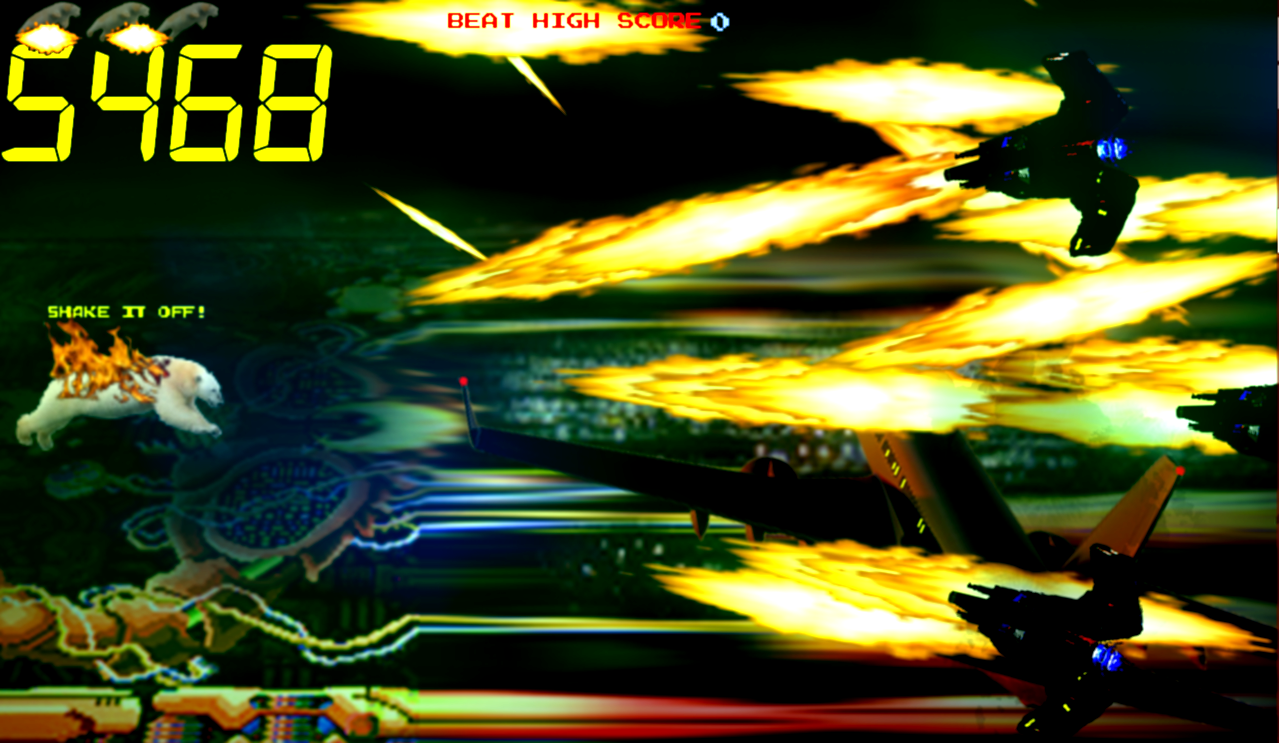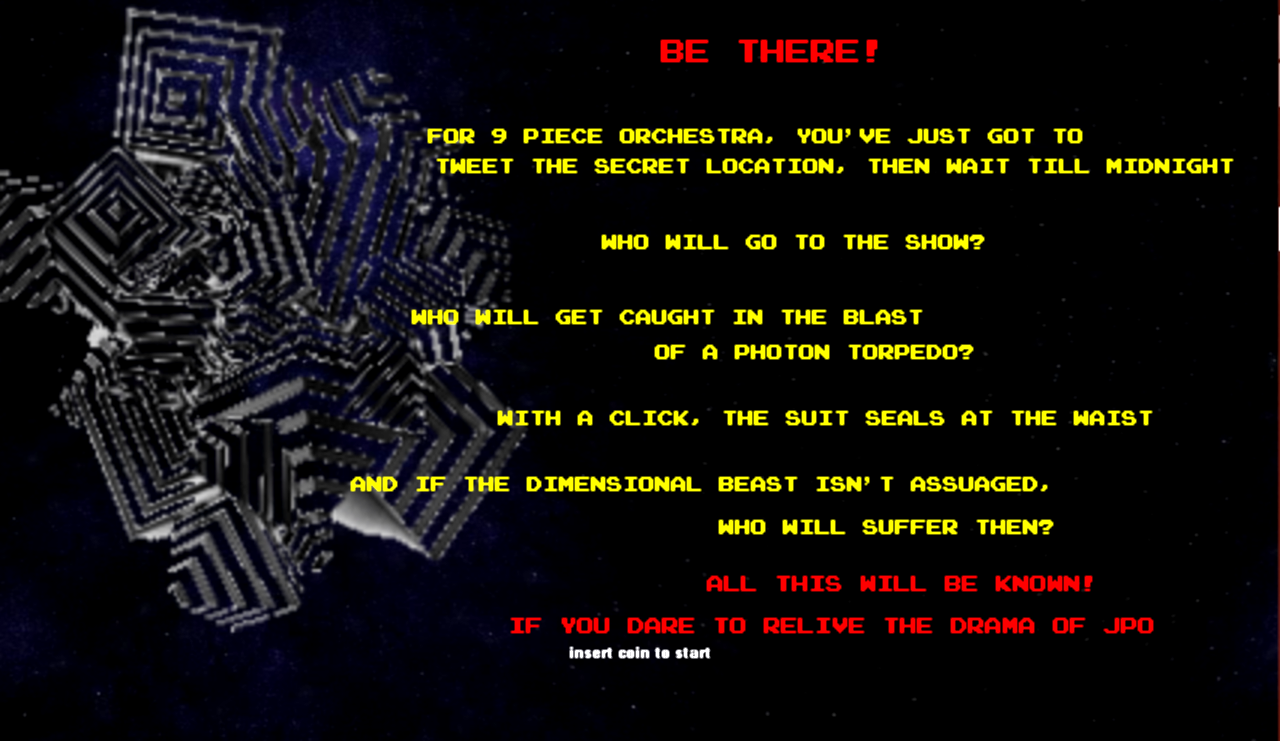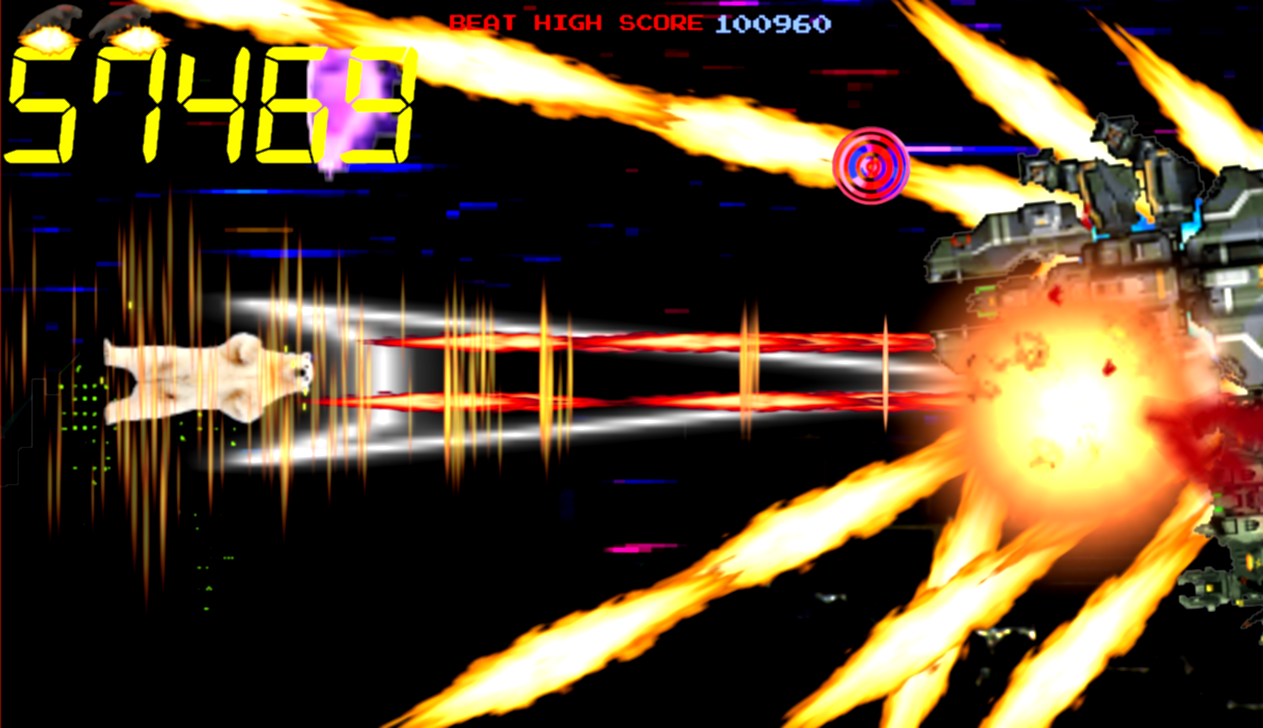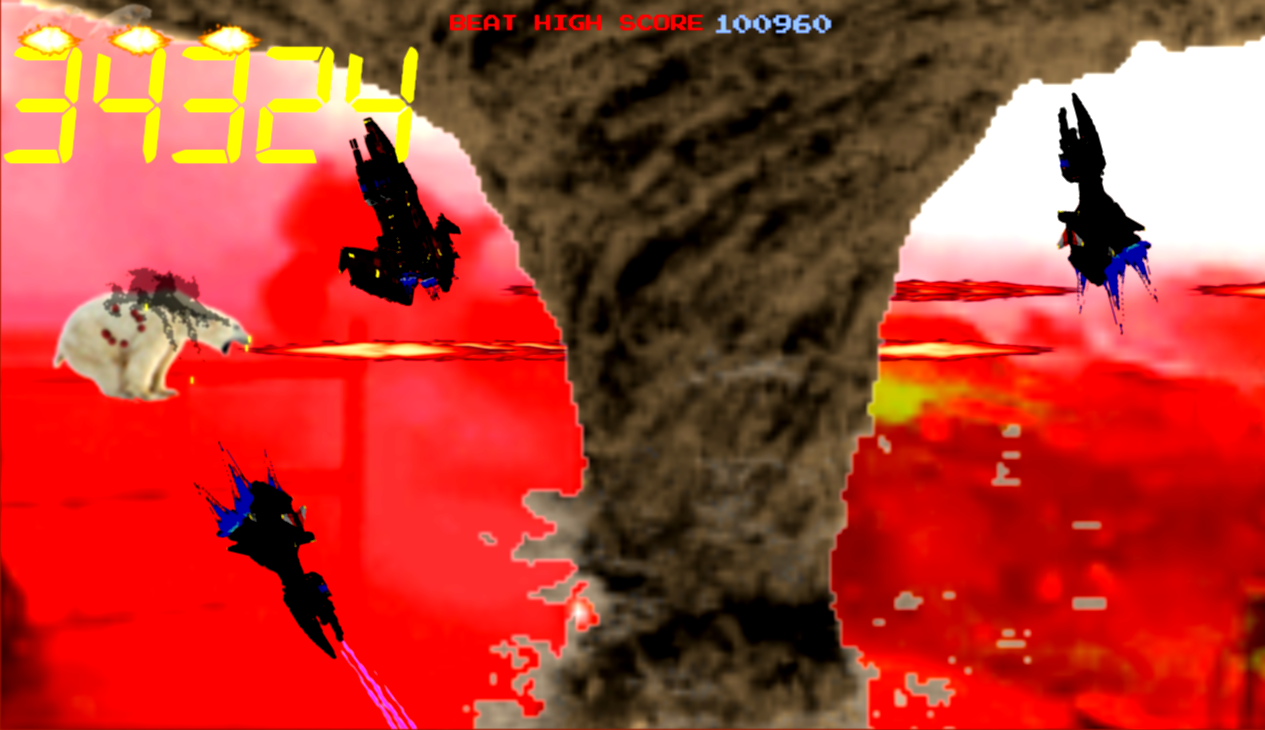 Would you like to try the game without taking a pilgrimage? This is a direct link to the zip file containing the game:
JPO in SLC
Right click on it and save file as, unzip it on your computer, open the folder and double click the application file "JPO IN SLC MASTER VER" and hope to all that's magical and holy that it starts up. PC only. PC requirements: who knows! It works slow on my laptop, and fantastic in the arcade cabinet. Make sure your computer is up to date. I bet if you use Steam gaming service on your computer, you'll have everything on board. Just make sure the game runs nice and fast, by maybe restarting your computer or something. It was made using the program "Shoot 'Em Up Kit" made by Tall Studios. They are amazing for making this amazing program that lets a layman make a game! This file may not be the absolute final rendition of the game, BTW, as little tweeks have made it in post-release.
COMING SOON FROM REST 30 RECORDS: VIDEO GAME DIVISION!
***An Arcade Cabinet release of Josie Cordova's hit game, "To Space Comrade", which describes the journey of a large flotilla of ships navigating their way from earth to mars, to the accompaniment of procedurally generated synth music.
***"Prince/Princess Decorator"- an arcade single screen dodge-em-up involving decorations and bullets.
***"Red Bennies Anti-Humu"- a vertical screen arcade shmup featuring the art-music of the Salt Lake City band, the Red Bennies.