COYOTE HOODS
"LIVE AT SAGE HOUSE"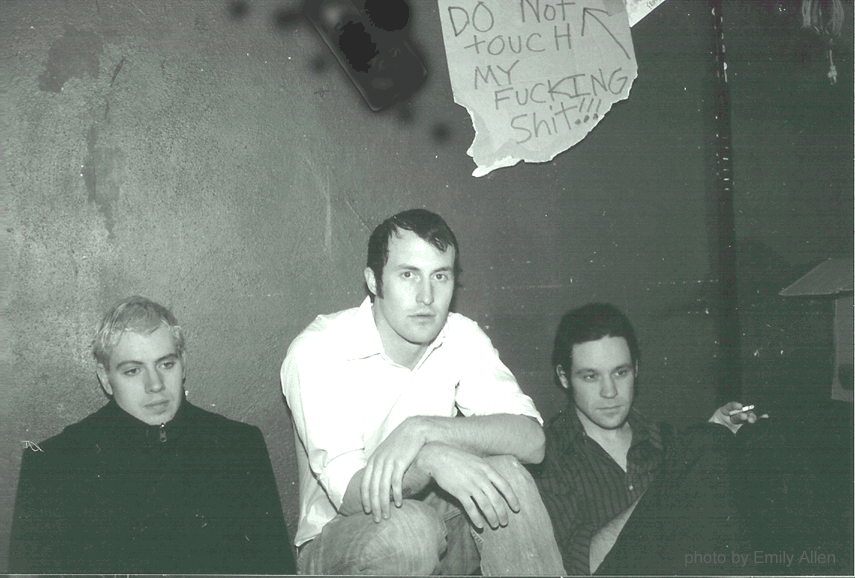 "Live at Sage House" was recorded on Four-Track in the living room at 'Sage House' which was the nickname of the house where Terrence Warburton and Scott Selfridge lived. Terrence on drums, Scott on guitar and vocals, and David on electric piano. This was the only official Coyote Hoods album ever released, although much Coyote Hoods has been recorded. Here is a photo of the group at that time, in lieu of the album's cover, which was a blank piece of paper and some leaves thrown inside a plastic baggie. That rad sign above us was authored by Judd, who shared space at the Moroccan and maintained his recording studio there. Emily Allen took the picture.
Download "Live at Sage House"
Brass Knuckles
Deep Down at the Bottom of the Ocean
In the Air of Silence
Perfect Day
She's got Style 2
The Hate Seed
Two are Better than One
Album End


"5 NEW"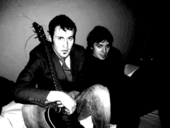 "5 New" was recording by Scott all alone as he lived in the apartment with Mike Marcinek next to Amber Jarvis's house.
Download "5 New"
Come Inside
My Dear
We Hide in the Night
Bad Ways
Violent Kisses


"RAFA"
"Rafa" was recorded by Scott and his friend Rafael on drums while he still lived in Navato. Scott and David played nice and loud like this when the band started playing in Salt Lake.
Download "Rafa"
Brass Knuckles
Death of Me
Dirty Sheets
Perfect Day
Runt
Soft Things